Whistleblowers, alongside investigative journalists and civil society activists, play an essential role in exposing and tackling financial crimes and corruption. Not only do they safeguard, and sometimes help recover, misused public funds, but they also raise awareness about the devastating societal impacts of corruption, and contribute to bringing about policy reforms and a shift towards a culture of public accountability and integrity. The United Nations Convention against Corruption (UNCAC) recognizes the importance of whistleblowers and provides a basis for national legal frameworks (especially through Articles 8 and 33).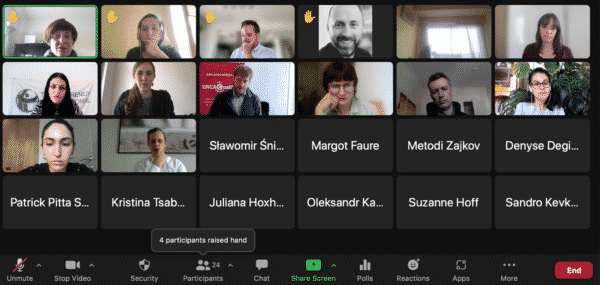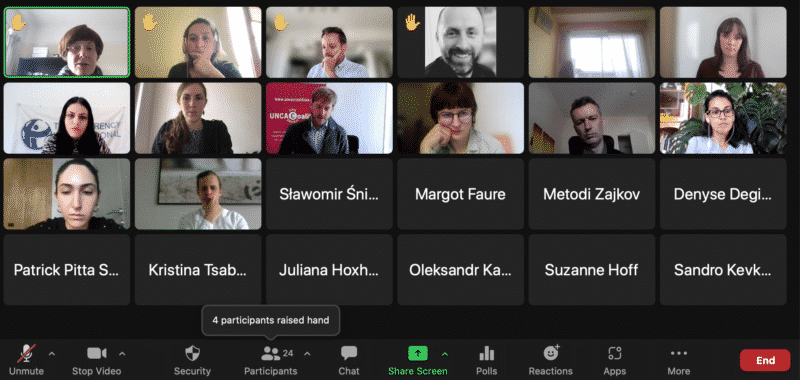 Progress and setbacks of establishing effective whistleblowing systems and protection of whistleblowers was the topic chosen by the Europe network for its second regional meeting, held on Thursday 5th of May. Four speakers from Germany, the Czech Republic, North Macedonia and an international organization, as well as more than 20 participants reflected on the challenges to adopting comprehensive legislation in their countries, and shared advocacy strategies and initiatives they have put in place to advance whistleblower protection frameworks.
The insights shared by members and affiliated groups were used to draft the Coalition statement on whistleblower protection to be presented to the UNCAC Implementation Review Group (IRG) meeting in June.
As legislation is being adopted across Europe, more transparency and participation is needed
The meeting began with an update from Danella Newman on the Coalition's latest activities and a brief summary by Ana Revuelta of the responses provided by the membership in Europe to the Annual Activity Survey. The four speakers then took the floor.
Marie Terracol, Whistleblower Protection Lead at Transparency International, focused on the European Union and gave an overview of how the EU Whistleblower Protection Directive is being transposed across the 27 EU member states.
In 2019, the European Union took a promising step with the adoption of the Whistleblower Protection Directive. Through ground-breaking provisions, a range of public and private organizations must establish reporting channels and any person reporting wrongdoing in the context of work-related activities shall be guaranteed legal protection and support, irrespectively of their motives. However, the situations considered in the Directive are insufficient. Governments need to go beyond the restrictive scope of the Directive (breaches of EU law in defined areas) if they are to offer effective protection to whistleblowers speaking up in the public interest.